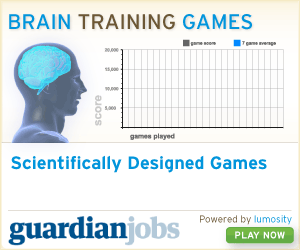 Every brain needs a gym. Check out Lumosity. They design training courses to meet your goals.
Customized to meet your needs

Training programs adapted to you

Over 40+ brain games and assessments
Interesting, but you have to register in order to have access. Enhance your memory, attention and creativity utilising the web-based brain training program. See some free Brain Gym Games: Play Memory Matrix Game Here, Play Free Brain Age Games Here, Play the Drums Beat Game Here and Attention Recognition.
Others:

Path Memory

Double Bubble

Memory

Sequence Memory

Find the Suspect

The New One

Music Memory

Moving Memory

Scene Memory 

Animation Puzzle

Row Swap Puzzle

More Or Less

Eyesight Challenge

Code Breaking

Matchstick Game

Missing Puzzle Piece

Four Piece Tangram

Little Mess

Rotate Puzzle

Sliding Block Puzzle
Share and Enjoy