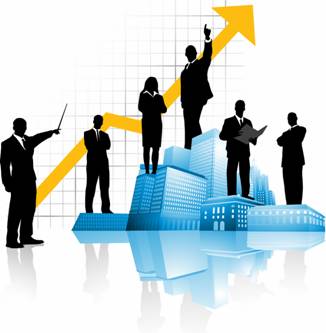 What can you offer?
Employers ask for evidence that you have the:
motivation for the role;
ability to adapt to and share the organisation's vision and ethos;
skills and competence relevant to the post.
While some vacancies do require specific qualifications, specialist skills or experience, over 40% are open to graduates of any discipline. Graduate employers are mostly interested in your potential to develop rather than your existing knowledge. Even for those jobs that require specific technical or scientific expertise, the successful candidate will be the one who demonstrates motivation for the job and the personal and transferable skills needed to succeed.
The application procedures of many major graduate employers have become explicitly focused on motivation, organisational fit, and competency. It is not uncommon to have a personality profile as a part of the initial application process and to be asked to provide very detailed examples of competencies such as 'teamwork' or 'problem solving' on the application forms.
Transferable skills
The competencies or transferable skills that are particularly popular with graduate recruiters include:
communication – ability to communicate orally, in writing, or via electronic means, in a manner appropriate to the audience;
teamwork – being a constructive team member, contributing practically to the success of the team;
leadership – being able to motivate and encourage others, whilst taking the lead;
initiative – ability to see opportunities and to set and achieve goals;
problem solving – thinking things through in a logical way in order to determine key issues, often also including creative thinking;
flexibility/adaptability – ability to handle change and adapt to new situations;
self-awareness - knowing your strengths and skills and having the confidence to put these across;
commitment/motivation - having energy and enthusiasm in pursuing projects;
interpersonal skills - ability to relate well to others and to establish good working relationships;
numeracy – competence and understanding of numerical data, statistics and graphs.
Additionally, private sector employers like to see that applicants have some commercial awareness – an insight into how firms operate, what is happening in the business world and the impact this could have on their organisation.
For further information on competencies, refer to What Do Graduates Do?. Employers often have set criteria when selecting applicants. These may be laid out clearly in the person specification for the job or be identifiable from the job description, the vacancy advertisement or the organisation's web pages.
Alternatively, if there is little information about the role, you could draw up your own. The job profiles in explore types of jobs, have useful sections on the skills and qualities usually required for entry into particular careers.
Relating skills to opportunities
How do we know what skills to highlight when compiling a CV, covering letter or application?
Consider how your motivation, personal qualities and aspirations reflect the ethos of the recruiting organisation and the opportunity on offer.
Understand the skills and competencies required for the role. This will be transparent where a job specification is made available. It may be more difficult when there's only an advertisement to go on. The latter is more common with small to medium sized employers.
Decide on the best way to sell your skills. Which CV format will you use? What should you to put in your covering letter? See CVs and covering lettersfor advice on making effective applications.
Graduate vacancies and skills
The following two advertisements are typical of the opportunities you'll see advertised in graduate directories. Imagine this is the only information you have on which to base your CV application. See beneath each vacancy how they can be analysed in terms of skills, attributes and qualities.
The High Roller Group has for 20 years been the consulting service of choice for the life insurance and pensions markets in the financial services sector.
Our approach to client service delivery is to translate strategic vision and objectives into systems and processes that succeed. High Roller's ethos and success is based on the ability to focus our expertise on the knowledge and experience of the client. To enable them to grow and deliver, we develop strong and ongoing relationships with our clients. Our business and tradition is based on 'partnership for progress'.
Work offered: Trainee Decision Maker; Data Gatherer/Investigator
Subject of Study: 2:1 in any degree discipline, (ideally supported by 'A' Level Maths, but not essential). 2:2 graduates will be considered on an individual basis.
Locations: London, Manchester, Leeds, Birmingham, Glasgow, Edinburgh.
Apply: Please send your CV and Covering Letter to Ms L Groom.
When preparing your reply, note:
Organisational ethos: focus on a 'partnership' with clients.
Skills required: numeracy; problem solving; customer focus; communication and interpersonal skills; sector knowledge and understanding.
How might those be expressed? This vacancy has some very specific requirements in terms of numeracy level and degree performance. It expects candidates to have an interest in the financial services sector. The financial sector often prefers a 'traditional' approach to CVs. See the sample CVssection for an example of how this vacancy might be addressed using a chronological CV.
Sample job advertisement – Innovative Car Hire
Do you want to join a company that will make the most of your talent and put you behind the wheel? Do you want to work for a company that believes in rewarding success? We'll give you the chance to take early responsibility and earn a high salary as early in your career as you want.
We are 'Innovate Car Hire', an international car rental company with a multi-billion pound turn over. We want graduates who are self-starters with the 'drive' and ambition to run their own section of the business within three years.
You will want to learn about how to run a business from marketing and customer services to operations and finance. You will want promotions and earnings that will be accelerated by your performance. You will get the opportunity to succeed.
Graduates of all disciplines are welcome to apply. What you don't know we will teach you. Put yourself in the driving seat by sending a CV and covering letter to ich@btinternet.com.
When preparing your reply, note:
Organisational ethos: expects staff to want to build the business and achieve personal success.
Skills required: initiative; drive and ambition; business orientation; leadership qualities.
How might these be expressed? This is a vacancy which focuses on the personal qualities of the candidate rather than sector, customer or business knowledge. You may want to consider a skills-based CV (see sample CVs) to highlight the personal qualities required.
PhD vacancy example
The vacancy below is one for which a PhD student might apply.
Post Doctoral Position – Business Strategy/Regulation of Urban Utilities
Belgian Federal Institute of Technology
Located in Bruges, Belgium, the Federal Institute of Technology consistently ranks among the best universities in Europe and the World. The Chair Management of Network Industries within the College of the Management of Technology invites applications for a post doctoral position in business strategy for urban utilities.
Required qualifications:
A PhD in management, business, economics, or political science;
Research and publications in business strategy/regulation in one or several of the following industries: energy, communications, transport, and/or environmental services;
Fluency in English. A working level understanding of written and spoken French will be a distinct advantage.
Main responsibilities:
Organize a new Executive Master (EM) in Urban Utilities Management (UrbUtil);
Manage the administration, logistic and curriculum of the EM in UrbUtil;
Conduct research on business strategy in network industries;
Participate in international conferences in academic and business circles;
Contribute to teaching in the EM in UrbUtil.
An initial one-year contract will be offered with the possibility of a permanent position depending on the success of the Executive Masters programme. Please send letter of application, curriculum vitae, and names of at least three referees to Dr Michele Berryman.
When preparing your reply, note:
The skills set required is very academic and specific.
The transferable and soft skills that might be useful are present in terms of organisational, administrative and teaching skills.
See the sample CVs section for how this vacancy might be addressed by an academic CV.
Presenting the evidence
Your primary concern should be to present evidence of the skills and qualities that the employer is seeking. This could be in the form of your academic projects and achievements, responsibilities during work experience or voluntary activities, involvement in societies, or management of sporting activities. The key is to match the evidence in your application with what the employer wants. Recruiters want to read about the skills and qualities that are of interest to them and their selection criteria.
When examining your past involvements more closely, perhaps consider:
What exactly have you done?
What were you responsible for?
What were the outcomes?
How did you achieve success?
Is there evidence of 'how' you have demonstrated relevant skills?
Although it's important to be concise, simply listing your skills is not enough. Where is the evidence? Employers can't simply take your word for it.
Thinking about how to demonstrate your responsibilities can also be a challenge. Focus on active verbs. The descriptors of responsibilities and language suggestions in power words may help.
Resource:

(Graphics – VCU School of Business)
Share and Enjoy