In the past, a job seeker only has to rely on his CV and Cover letter to land job interviews. Today, these 30 Social Media networking blunders will affect your chance of getting employed.
Written by Catherine Adenle
"In this difficult job market, online networking is an important piece of the puzzle for workers wishing to build professional relationships, and ultimately, connect with their next great job," said Liz Harvey, senior director of online products for CareerBuilder.
Take it or leave it, the social web has greatly changed the job search process for job seekers as well as the organizations that are doing the recruiting. Social media networking sites like Facebook, Twitter, LinkedIn and recently Quora are no longer just places to reconnect with friends, colleagues or former University mates. A lot of companies now use these social media websites to do unofficial background checks on potential employees.
In the past, a job seeker only has to rely on his CV and Cover letter to land job interviews. These days, the two documents go hand in hand with checks on social networking sites.
In order to be visible online, professionals and job seekers use Social Media to network, fan and follow potential employers. However, many job seekers and professionals fail to remember that as convenient and valuable as the Social Networking sites may be, they can also be perilous, particularly for those that are job seeking. The contents shared on these networking sites can greatly reduce the chance of getting a job or even derail years of professional career in an instant.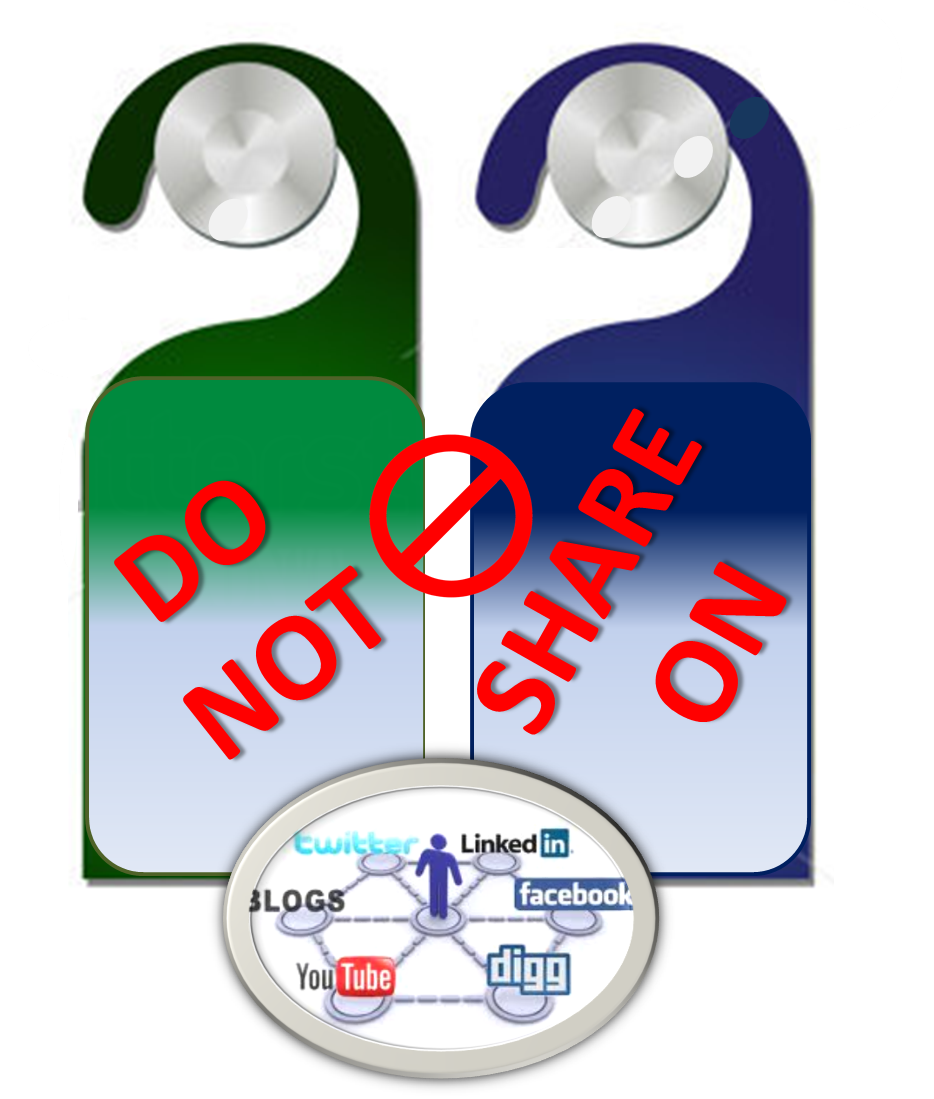 Although, job seekers have to be mindful of what they share online, unfortunately, many of these job seekers are not mindful at all of the content they post online.
In July 2012, Jobvite, the leading recruitment platform for the social Web, announced the results of its annual Social Recruiting Survey. The data reveals social recruiting has become an essential HR practice, with 92% of American companies using social networks and media to find talent in 2012, up from 78% five years ago.
According to the survey, for all recruiting managers, all social networks are now fair recruiting game.
2/3 of recruiters use Facebook to find new talent, a growing trend since Facebook saw the biggest gain in usage, jumping 11 points from last year to 66% in 2012.
For the first time, more than half (54%) of recruiters now use Twitter for their talent search, revealing the importance of watching what you tweet.
LinkedIn remains the dominant recruiting network, used by 93% of respondents. (87% in 2011 and 78% in 2010).
71% of HR and recruiting professionals consider themselves moderate to exceptional social recruiters.
Take it or leave it, the social web has greatly changed the job search process for job seekers as well as the organizations that are doing the recruiting.
Here at CCC, we have compiled a list of the 30 social networking blunders that can derail your your chance of a job:
Place complaints about your current or former manager on Facebook or Twitter

Tweet that you hate your former job or any job

Curse a company because you were not called back after your first interview

Make reference to an illegal drug that you like or use – display your picture holding a bong or any drug paraphernalia

Boast about how you are living large on the day you threw a 'sickie' to get some time off work

Throw a gang sign while you pose with a gun in the forefront with your 'homies' kicking it in the background with their own guns


Upload an offensive profile picture and call yourself an offensive name

Display a naked picture of yourself or parts of your body that you have no business showing anyone

Link to dodgy websites that will show up in your timeline

Display a picture showing your offensive tattoo

Reveal and share extreme religious, sexual, race or political views

Curse and be explicitly dirty in your content or comments

Litter your page with the results of the games that you played on the social networking site while you should be looking for work

Leave digital dirt on your page – like dodgy pictures or video of you recorded by your mates when you were blindly drunk, dancing in the middle of a road with a road traffic cone placed on top of your head.

Get angry at the employers that haven't offered you a job by calling them out on Facebook or Twitter


Keep the content you post focused on negative things, whether it's related to professional or personal information.

Unless you are a lawyer, display a picture with a comment, 'Ready for a court appearance!'

Forget to highlight specific skills or accomplishments inside and outside of work on your LinkedIn page

Don't belong to any professional group on LinkedIn

On the Social Networking sites, don't be selective about whom you accept as friends.

Forget that others can see your friends when they search for you.

Don't monitor comments made by others and don't consider using the "block comments" feature.

Don't set your profile to "private" so only designated friends can view it.

If you're still employed, mention your job search in your Tweets or status updates.

Litter your page with poor grammar and spellings

Throw in profanities everywhere

Always use a foul language to comment

Discuss office matters on Facebook or anywhere on the internet

Rant like there is no tomorrow anywhere on the internet while lambasting others

Enjoy rowing with others on Twitter or Facebook
The rule here is, if you are uncomfortable with it, don't share it. If you cannot share it with your family, religious leader or mentor, don't share it anywhere on the internet.
Nearly 3 out of 4 hiring managers and recruiters check candidates' social profiles – 48% always do so, even if they are not provided.
New to the 2012 Social Recruiting Survey, Jobvite also asked for the respondents' reactions to various types of profile content to see what recruiters like and don't like to see.
You can register and get a free report of the Jobvite survey here.
Let's hear from you if you want to add to the list above.



Share and Enjoy