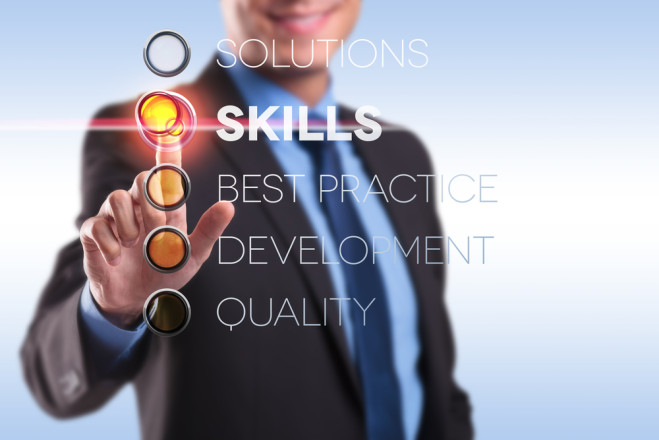 Feb 12, 2009
Catherine Adenle
16456 Views
In life and at work, having the right set of skills will get you to greater heights. As a professional person, you must acquire the skills set that employers are looking for as this is vital to your growth and development.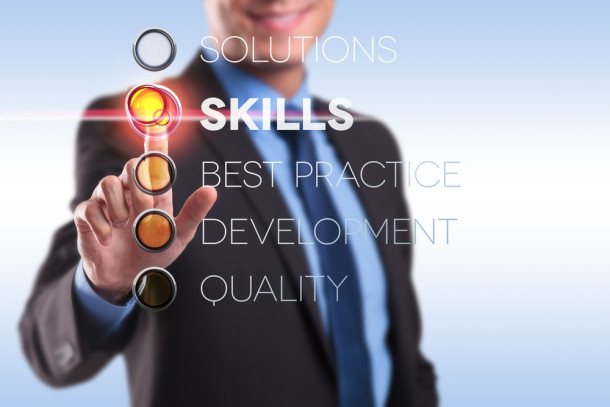 By Catherine Adenle
If you are reading this, you probably know that having the right set of skills that employers are looking for is vital.
Even if the jobs of your choice require specific technical or scientific expertise, for you to be successful, you will need to document, demonstrate that you have the skills, show motivation for the job, have the personal and transferable skills needed to succeed.
You may have already gained many of the skills that employers are looking for through part-time or voluntary work, projects at college or university, leisure interests and family responsibilities for example.
People who often overlook the skills they have developed through apparently unrelated or unpaid activities are missing out. For instance, take a look below at the conversation and think about your own experiences.
When James was asked about the skills gained in his last job, he answered,
"My last job was only a job in a small computer shop."
"What did you do?"
"I was just a sales assistant."
"For how long?"
"I was there for 3 years."
"You must have gained a range of skills. Now tell us about the skills."
James looked a bit lost.
Now, if you were James, what skills would you have mentioned straightaway?
Well, James gained these skills and maybe more:
• sales ability
• persuasive skill
• communication
• numeracy
• patience & tact
• cash handling
• leadership
• interpersonal
After you know your skills, you still have to relate them to the role that you are applying for.
Relating skills to opportunities
How do you know the skills to highlight when compiling your CV, covering letter or application?
•Consider how your motivation, personal qualities and aspirations reflect the ethos of the company that you are applying to and the opportunity on offer.
•Understand the skills and competencies required for the role. This will be transparent where a job specification is made available. Take a highlighter and highlight the skills. Then, try and relate them to the skills gained from your previous role, experience, interests, hobbies etc.
•Decide on the best way to sell your skills. Which CV format will you use? What should you to put in your covering letter? See our CV and covering letter tips for advice on making effective applications.
Do you have employability appeal?
Employability appeal is a combination of educational achievement, personal attributes, generic skills and experience. It can't be measured in real terms, but it's about how attractive you are as a prospective employee.
What are Employers looking for in a potential employee?
A successful applicant must be aware of his/her transferable skills and, more importantly, is able to provide evidence of having used them. Spending time researching an organisation, identifying and understanding the skill set they require could well tip the balance in your favour!
What are Transferable Skills?
These are skills you develop in any working situation, be it a part-time job, casual work, voluntary work, vacation work or an internship.
Remember that working with customers and other employees will provide evidence of communication skills, problem solving and sometimes leadership.
You will have evidence of the ability to adhere to working practices such as time keeping, attendance and meeting deadlines. If your work experience has been in a commercial environment you will surely have developed commercial awareness, regardless of the capacity in which you worked.
Your self -reliance and self-awareness will have been enhanced as you are more aware of the tasks you like to do and are good at.
Transferable skills can be identified in many situations, but 'real' work experience is probably the most fruitful area in which to find evidence.
Popular Transferable Skills that Employers seek
The 10 transferable skills that are particularly popular with most employers are:
1. Communication – ability to communicate orally, in writing, or via e-mail or any electronic means, in a manner appropriate to the audience
2. Teamwork – being a constructive team member, contributing practically to the success of the team and following the team's common goal.
3. Leadership – being able to motivate and encourage others, whilst taking the lead;
4. Initiative – ability to use your own sense of reasoning/idea, see opportunities and to set and achieve goals;
5. Problem solving – thinking things through in a logical way in order to determine key issues, often also including creative thinking;
6. Flexibility/adaptability – ability to handle change and adapt to new situations;
7. Organisation/Planning– Deals with your ability to design, plan, organise, and implement projects and tasks within an allotted timeframe. Also involves goal setting.
8. Commitment/motivation – having the energy, the follow through and enthusiasm in pursuing projects;
9. Interpersonal skills – ability to relate well to others and to establish good working relationships;
10. IT skills – Almost all jobs now require some basic understanding of computer hardware and software, especially word processing, spreadsheets, and email.
Additionally, depending on the role that you are applying for, some companies or employers like to see that applicants have some commercial awareness.
Once you have thought about your skills and how they will demonstrate your abilities to potential employers, you will need to work out how to market yourself effectively.
Presenting the evidence of your skills
Your principal concern should be to present proof of the skills and qualities that the employer is seeking. This could be in the form of achievements, responsibilities during work experience or voluntary activities, involvement in societies, or management of any activities.
The key is to equal the evidence in your application with what the employer wants. Recruiters want to read about the skills and qualities that are of interest to them and their selection criteria.
When examining your past involvements more closely, perhaps consider these questions:
•What exactly have I done in the past?
•What was I responsible for achieving?
•What were the outcomes of my actions?
•How did I achieve success?
•Is there evidence of 'how' I have demonstrated the relevant skills this role require?
Although it's important to be concise on your CV, simply listing your skills is not enough. Prepare evidences because employers can't simply take your word for it. To help you to do this, think STAR –
S – Situation
T – Task
A – Action
R – Result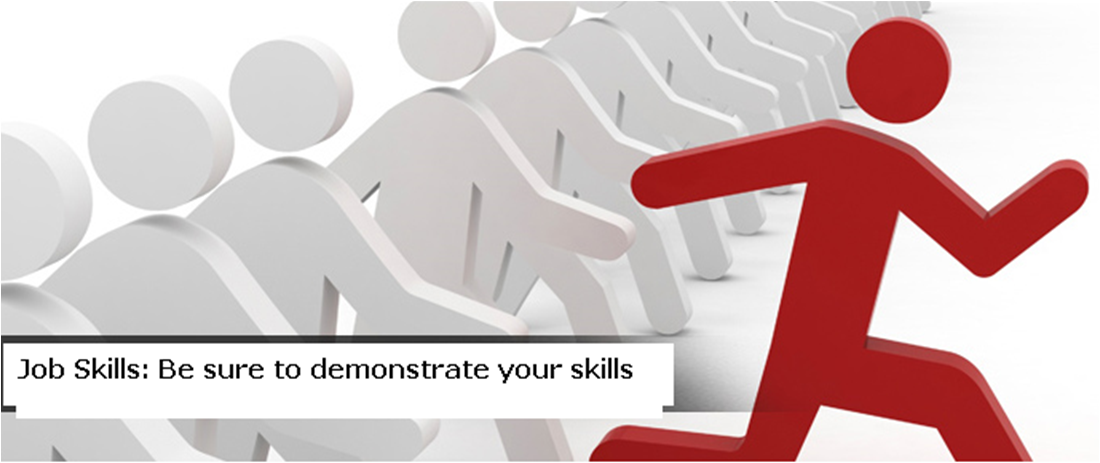 Is this article useful? If so, please also see:
Boost Your Chances, Write A Good Covering Letter And Submit It With Your CV
IT Skills? Why not Test your Microsoft IQ Free

I have all the skills, so why don't you want me?
What Says to Employers, "Hire Me!"
Let's hear from you if you have anything to add , add your comments in the box below.
Related Articles