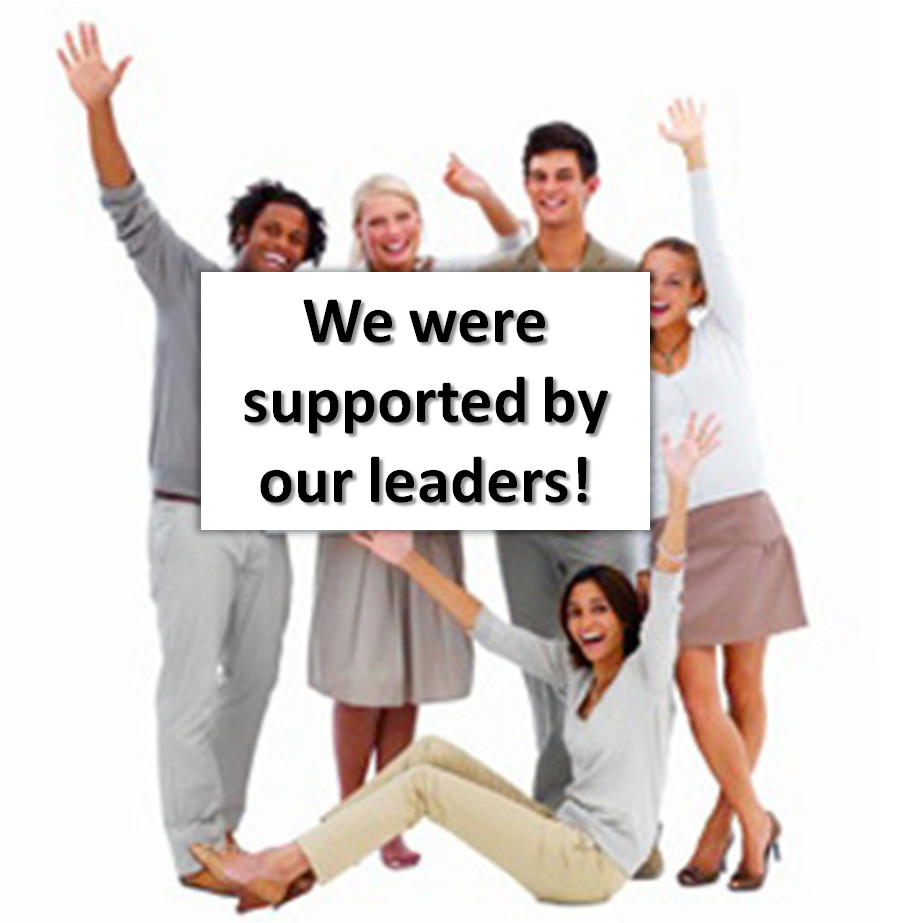 By Catherine Adenle
As a leader, one of your primary centres of attention should be making the time to develop and grow the skills that will help your staff become great leaders. This can be done easily in five ways. It will only cost you your time, dedication and effort.
Reinforced with his ambitious but successful rotation programs at Sun, Michael Lehman, the former CFO of Sun Microsystems, has always placed a high priority on supporting employee development. His innovative way of thinking and his philosophy has helped propel his former employees into impressive leadership roles at various high-profile companies.
Lehman maintains his focus on growing his employees' skills. Although he believes the details of such development should rest largely with the employees themselves, he also pointed out multiple ways a company can create the right environment for that to occur.
Below are the 5 easiest ways to develop employees in a company of any size.
1. Set up a regular 1-2-1 meeting and feedback framework: As a leader, being absent and staying far removed from your staff is not an option. You have to be present and maintain an open door policy to know, understand and encourage your staff. Start with a simple charter to facilitate set meetings and feedback sessions – a one-page charter with employee self-evaluation questions should suffice. Then, have conversations to determine where your staff wants to go in their career and what they need to get there. Lead them to set some SMART goals and hold subsequent check-in sessions to assess progress and support. For this to work, you must genuinely care for your staff and their progress.
See Performance Management is NOT an Annual Appraisal
2. Share the vision and the WIIIFM information regularly: This is a no-brainer. As a leader, you have to know how to share the vision of an organisation with your staff. You have to do this by mentally painting a picture of how the organization will likely evolve over time and give them a sense of what opportunities might be available to them. The WIIIFM is an important part of creating a relevant experience to sell a vision. This will inspire an employee to work harder in a particular direction to be ready for another role. Also remind your staff to have a vision of their own and ensure that it is a vision that is well crafted without an obstruction. Find out what your staff is interested in doing next and find a way to mentor and coach them.
See Shared Vision: A Key to Project Success
3. Place emphasis on communication and branding skills: As a leader, it is not going to cost you anything – apart from your time to help your staff develop their communication skills. You can do this by asking them to regularly stand up at meetings and give a brief overview of what they are working on. In addition, help them to develop a two-minute elevator pitch on themselves – what they do, where, how and why. See Be a Superstar Job Seeker for more on crafting an elevator speech. To be candid, a brilliant elevator speech is what is going to grab the attention of any highly placed person in and out of the organisation. So, be there to guide and have them perfect and practice this until it rolls off their tongues. Then, have them present it to you for practice. As they get better, you can follow up with more questions outsiders might ask, such as "What value do you add to your company?" and "What sets your business apart from your competitors?" The practice is not only good for communication skills; it's also good for their branding and protecting your company's brand reputation.
See Pitch it Up under the Skin of Brands
4. Encourage employees to do great and challenging work: Don't underestimate what your staff can do if you let them. Delegate challenging projects to them and support them with your time by mentoring and coaching them to get great result. The results of such work can sometimes be explosive.
5. Make any type of development support fun: Don't make this a chore but make it fun for you and your staff when you can. Offer incentives to those who are proactive and make sure to mention their accomplishment to them during their 1-2-1 meetings with you. When possible, reward any great and visionary work done by them just by sending out an e-mail blast to the team as a whole to commend them for doing a great job.
Be sure to also notice your staff that would rather not get developed. Yes, there are people that are satisfied with where they are and will remain there forever if you let them. For those people, let them know that you are available should they change their mind. Let's face it – everyone cannot be leaders!
These days, businesses cannot afford to lose their best employees to competitors that offer better opportunities for career advancement, and keeping employees sharp will only improve a business's competitive position. So, as leaders, finding the time to support your staff should be a priority.
As a manager, how else would you easily develop and support your staff? Let's hear from you.

Share and Enjoy